home
Welcome
to Your Home Away from Home
It's about convenience. Sunny Orlando is packed with opportunities and excitement for the intrepid traveler, but taking full advantage requires a fresh state of mind. We understand this better than anyone. Discover a full array of rejuvenating comforts (at no extra charge) at the Ramada Suites Orlando Airport. Our all-suites hotel features in-room Wi-Fi and a complementary (full) American Breakfast – and between our fitness center, outdoor pool, parking, and shuttle service, we're happy to provide weary visitors a place to rest up and recharge their batteries. Enjoy our convenient location (only minutes away from Orlando International Airport), hotel suites, and business amenities. You do your thing. Leave the rest to us.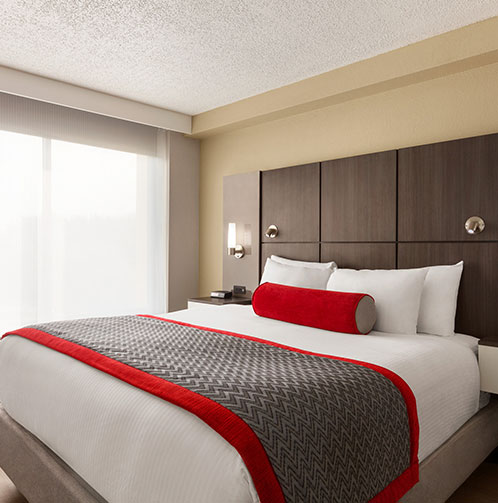 Standard King Suite
Perfect for the traveler who wants to spread out and relax, you'll sleep like royalty in our expansive standard king suite. Discover our full package of included amenities.
Read More
King Executive Suite
Spacious, airy, and well equipped, our double suite provides you and your travel companion the room and comfort that you deserve.
Read More
Hotel &
Port Canaveral
Package
Heading off on a cruise? We've got you covered, with daily round-trip transportation between here and Port Canaveral.
View All Packages